2020 and the Shift of the Supply Chain; Bolstering Global Trade
June 9, 2020 Author: Heather Noggle, CEO
Experts in global trade are hosting webinars about everything these days. COVID-19 and disruptions, the importance for strong technology and visibility, and, of course, the shift from NAFTA to USMCA that is happening on July 1, 2020, and its implications for individual exporters and North American trade. It seems timely to provide a synthesis of the information I've gathered in the last few months while attending these webinars.
Global Trade is Limping, So Make Strategic Changes Now
Last November, I attended the Mid-America Trade Summit, a focus largely on export activity that also highlighted excellence in export practices here in the heartland. When the conversation drifted to import, the focal point was China. Tariffs. China. 2019 closed, 2020 opened, and the world began its closure, too, placing increased scrutiny on China regarding sourcing amidst COVID-19. Data analysts believe the supply chain to be operating at somewhere between 60 and 65% even now, as we enter June, with inventories depleted and rebuilding, a process that will span a few to several months. During this time of world supply, companies benefit from supply chain review and strategic supplier changes, potentially to companies closer to home. With that in mind, NAFTA sunsets, and USMCA enters the stage.
USMCA Replaces NAFTA in Less Than a Month
While NAFTA and USMCA share many similarities, companies must be knowledgeable regarding the differences between the two agreements. I wrote last week about where to find USMCA information to research in this article.
A few key reminders:
Look into de minimis shift from 7 to 10%
There is no standard form published by the US government, though a suggested form will probably be released. The mystery is when.
The official text of the agreement lists a set of minimum data elements for certification. The producer (per good) and net cost (per good) are not among them.
Preference Criterion and determination thereof is changing.
The NAFTA Blanket period abruptly ends on June 30, 2020, regardless of whether you typically handle calendar year blanket periods. A new period will need to be established for USMCA, as they are not the same.
Please forgive me for vastly oversimplifying the change from NAFTA to USMCA – the goal here is to prepare your data and operations prior to July 1st, whatever your industry.
Strong Technology is Paramount
Know thy measure. Supply chain visibility takes center stage with the shift from Just in Time to Just in Case. Industry 4.0 pushing into automation leads to visibility. We see the why clearly, leading to discussions about how.
Follow Global Wizard for a later discussion about these hot topics outside this article.
Data Standardization, Cleanliness, and Usability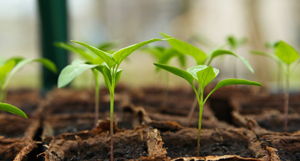 Consider data cleanliness and standardization against the metaphor showing the importance of preparing and weeding the garden. That first early spring effort may prove painful but is necessary - the first right step leading to fresh corn, beans, and tomatoes during summer. I dropped a dill seed amongst my basil area in March, and a single frondy tower of dill sits surrounded by squat set of basil plants. The dill's gotta go – it can't be counted amongst the basil. Clean your data, my friends.

Global Trade Automation Practices
Armed with clean data, you can build the next path of your journey, whether that's an exodus from Excel pivot tables acting as a database, or from a Microsoft Access database, or homemade IfThissesThenThats driving Google Forms atop one or both of these. Growth in business demands improvement that scales, so focus on "-as-a-Service" models to integrate your data where it needs to be. For your organization, this may be a Global Trade Management system or something far more affordable and targeted to your needs. Learn the providers in the space.
Compliance Concerns as a Focus
As COVID-19 and its aftereffects increase company review/retooling of risk management practices, global trade compliance also receives extra scrutiny, certainly from wary governments receiving goods. Data cleaning and automation help build transparent, real-time auditable compliance. Organizations that value trade compliance will emerge ahead as we bolster our global economy.
Predictions and Hope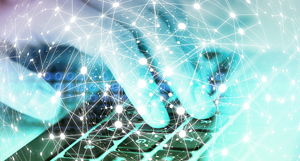 One webinar I attended in April pointed to recovery and a boon for US exports by the fall. Imagine a summer of planning and resupply, a successful push into USMCA, increased technology investment into building streamlined and automated global trade processes, and amazing growth that begins in this calendar year. This is my hope – that sometime in the autumn global trade will recover and thrive with the use of wiser and better strategy and practices. From strategy to the automation that will drive its execution, companies who embrace the technology of the 21st century will achieve and exceed.

If you are ready to move into modern, scalable, secure technology for global trade, it may be time for us to talk.

Contact us today!