Data Integrations are useful for companies who
Have a large number of shipments or complex shipments
Have a small team that needs to create real results
Want to streamline or scale their operations
Want fewer to no shipments held at borders
Desire the highest accuracy of data
Legacy systems that require flat file integrations can still leverage the capability of an API. Either work with our team to determine the extent to which you can modernize your data export, or securely transfer your flat file to Global Wizard, and we'll parse the file and perform the API integration on our end.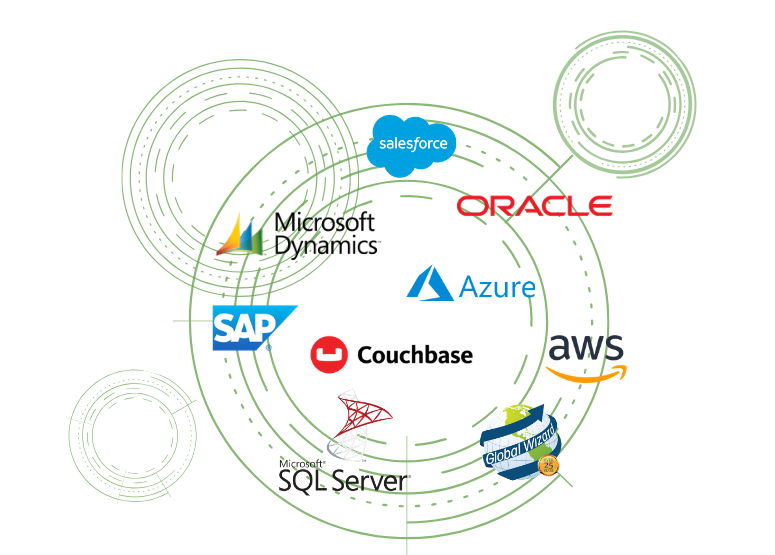 Built to support the scale of global trade
The Global Wizard API was developed to meet the needs of ever changing compliance regulations within very large scale data processes. Flexibility was a key development goal that resulted in a solution for large and small operations alike. Smaller companies can easily leverage our multi-tenanted deployment, securely positioned in the cloud. Larger companies under the direction of more strict data handling regulations, such as ITAR, can take advantage of the solution deployed in a virtual private cloud or on-premise as a self-hosted solution.

When you use the Global Wizard API, you are integrating the most modern technology available in the industry, so you can be certain that you are getting the most value and return on your investment for years to come. Our API is built on OpenAPI Standards using aggregate root data modeling. This means that we aren't handing you a pile of wires, but rather human readable groupings of data, exactly as you would expect to see it. This is what you always thought a data integration should be.
ARE THE NUMBER OF APPLICATIONS YOU HAVE TO USE GETTING OUT OF HAND?
How many applications do you have to go into to complete one task? Wouldn't it be wonderful if you could take all of those applications and put them in one place? Good news, you can with the Global Wizard API.
The Global Wizard API can integrate with any and all of your applications. With our API, you can look forward to:

Zero duplication of data
Workflow automation
Increased efficiency
Boosted productivity
Scaling and growth of your processes
ROI within a few months or sooner
You can use our user interface or we can integrate with yours. If you have data that you need to go to multiple places, let our API triage that for you. Make your operations work the way you need and want them to work.
An integration that Quickly pays for itself
In our experience, a data integration with Global Wizard provides a rapid return on investment through reduced operational expenses and risks. Your team will be focused more on providing the results of compliance than the menial tasks required to get it done. This means that your export program becomes instantly more profitable.
These types of integrations are no longer the large investment that they were in the past. Global Wizard is a modern solution that will keep you out of technical debt. Even if your data needs to go somewhere other than Global Wizard, or your workflows require post-processing of shipment or restricted parties screening data beyond Global Wizard, this is the API you need to implement those integrations.
Setting up an API connection is easy

Step 1: Purchase an API key
We'll provide keys for both test and live environments. It's easy to swap between the two.

Step 2: Build your simple connector
Our API is completely documented in Open API Standard for your team, or use our team. We have developers on staff in the USA, ready to support your project.



Step 3: Scale your operations
Our team can help you clarify your processes to ensure the best return on investment.
LEARN MORE ABOUT GLOBAL WIZARD DATA INTEGRATIONS